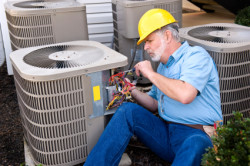 Central air conditioning systems are composed of complicated mechanisms, and it requires a true cooling expert to be able to address even the smallest performance problems. That's why, if you find yourself in dire need of air conditioner repair, it's imperative that you call the professionals at Morris County Appliance Repair. We're available to repair and install a wide variety of central air conditioning units, so regardless of which brand you own, our team of technicians is ready to help. Offering air conditioner repair for homes throughout Morris County, we're your resource for fast turnaround, unfailing precision, and excellent customer service. If you're ready to maintain your level of comfort indoors, get your central A/C repair from us today.
Providing local homeowners with healthy, comfortable living spaces despite the heat outdoors, air conditioning systems remove humidity from the air in addition to lowering temperatures. However, it's for these reasons that a broken central air conditioning system can become a source of massive frustration and discomfort. If you're contending with a unit that just isn't working at full capacity, stop suffering! Call Morris County Appliance Repair for expert air conditioning service. Our air conditioning contractors will be able to identify the exact location of the problem and provide you with a swift, effective solution. We've performed air conditioning services for central air units that:
Aren't turning on
Aren't producing enough cool air
Aren't dehumidifying the air
Are making disruptive noises
Aren't cycling off
Are cycling too frequently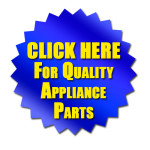 If your central air conditioning system is experiencing any of the above symptoms, contact Morris County Appliance Repair right away. Using all of the most updated methods and equipment, we'll take great care of you and your property with top-of-the-line air conditioning service. Offering services for central air conditioning systems of all sizes, we know for a fact that you'll benefit from our in-depth training and 50 years of experience. Whether you have lost serious amounts of coolant from your leaky unit or you need to clean out your evaporator, we're the team to call in Morris County and the surrounding areas. Our technicians are licensed and insured, so you can rest assured that you'll get high-quality repairs from our air conditioning contractors. 
Air Conditioner Installation
Sometimes, air conditioners wear out and are simply beyond repair. When this happens, you'll need the help of a professional air conditioning contractor to get your home cool once more. When you don't want to take a chance with your safety or your wallet, contact Morris County Appliance Repair for expert air conditioning services. You can count on our professional air conditioning contractors to install central air conditioning units in your home with ease and precision. For more information about our one-year parts and 90-day labor warranties or to schedule your appointment for central air conditioning installation, call today!
At Morris County Appliance Repair, we're pleased to work on a full range of air conditioner brands, including Friedrich units, so when you need air conditioning repair service or installation, we're standing by to help.